Air Duct Cleaning Information

Unfortunately, there is not a lot of air duct cleaning information out there and people want to know more about home duct cleaning these days due to concerns about indoor air pollution, mold and other allergens. While there is not a lot of duct cleaning information available, there is plenty of information about the dangers of mold, dust and other allergens in the home and one way these substances can be spread and dispersed throughout the home is through the air ducts of a home heating and cooling system. We've examined the available literature on the subject and put together some helpful guidelines to follow.
Is Home Duct Cleaning Necessary or Beneficial?
The Environmental Protection Agency says that home duct cleaning is not always necessary, nor is it always beneficial. However, the agency recommends having your air ducts cleaned in specific circumstances, such as:
When there is visible mold in the air ducts. Keep in mind that not all portions of your home air duct system will be easily visualized so you may need a professional to examine the system in order to determine if there is mold anywhere inside. Also keep in mind that some substances may look like mold but not really be mold. You can have a professional test any suspicious substances to determine if you are really dealing with mold or not.
When there is excessive dust or debris in the air ducts or if you can see that dust and debris being dispersed into your home when the heating and cooling system is turned on. Keep in mind that it is normal for some dust to accumulate inside air ducts, but dust typically clings to the sides of the ducts and is not always dispersed into the home. A professional can examine your system and let you know if dust or debris is excessive if you're not sure.
When there is insect or rodent infestation of the air ducts. Insect and rodent droppings frequently spread disease and can be very dangerous. If you see any evidence of infestation, you should have your air ducts professionally cleaned as soon as possible.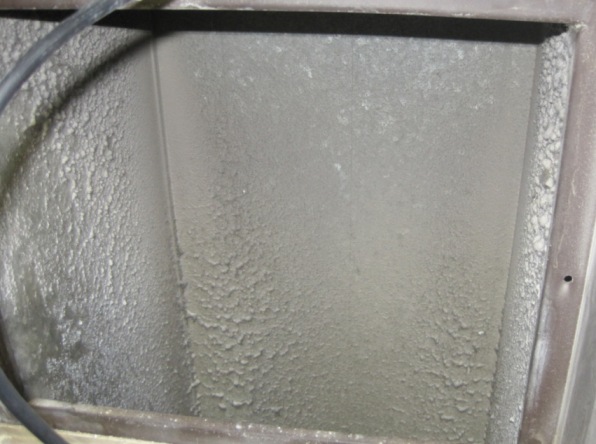 Finding a Home Duct Cleaning Professional
If you are looking for a home duct cleaning professional for cleaning services or simply for more air duct cleaning information, you want to make sure you find someone qualified. The Environmental Protection Agency offers the following tips:
Ask professionals if they comply with the standards set by the National Air Duct Cleaners Association.
If your air ducts are made of fiber glass duct board or insulated with fiber glass duct liner, ask professionals if they also comply with the standards set by the North American Insulation Manufacturers Association.
Ask professionals if they are certified by the state, if certification is required in your state (it is not required by law in all states).
Avoid professionals that claim to be certified by the EPA. The Environmental Protection Agency does not certify air duct cleaning professionals.
Ask for references so you can talk to prior customers to see if they were satisfied with the work they had done.
Costs can vary from about $450 to $1000 or more, but it's important to go with a qualified professional, not just the one that offers the best bargain. You can follow this link to get a list of qualified Duct Cleaning Professionals in your area.
For Additional Air Duct Cleaning Information
Follow this link to learn more about the different air duct cleaning techniques that can be used.
Air Conditioner Duct Cleaning - How to know when AC duct cleaning is necessary. Air conditioning duct cleaning tips and advice.
Home Air Duct Cleaning - Additional information on when your home vents need cleaning. Learn about duct vent cleaning techniques, chemicals that may be used, and how to select a qualified HVAC air duct cleaning professional.
Please feel free to email us if you'd like additional air duct cleaning information. We respond to all emails and will do our best to get you the information you need.
---
Return From Air Duct Cleaning Information To Our Black Mold Health Symptoms Home Page