Black Mold Health Symptoms:
Your Guide To Dealing With Mold
Black mold health symptoms are varied and many, and often quite severe. While black mold is perhaps the type of mold we hear about the most, there are other toxic molds with which to be concerned, as well. Black mold removal can be quite the challenge, and some other molds are difficult to remove, as well. We'd like to give you some important information about toxic mold, how it may affect you and what you can do about it. Becoming informed is the first step to protecting yourself and your family.
According to expert organizations like the Mayo Clinic and the Centers for Disease Control and Prevention, there is a frighteningly long list of black mold health symptoms, including chronic sinus infections; worsening of asthma symptoms in people previously diagnosed with asthma and the development of asthma or asthma-like symptoms in people that previously did not have asthma; allergic reactions; headaches; dizziness; difficulty concentrating; and infections of the lungs and respiratory tract. Young people, elderly people and people with compromised immune systems are more susceptible to health problems caused by black mold, but the mold has been known to cause symptoms, sometimes severe symptoms, even in previously healthy individuals. Some other molds cause similar symptoms.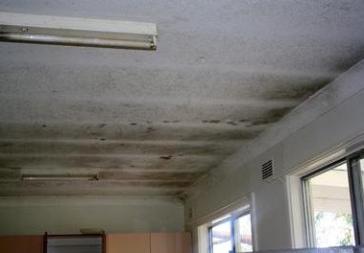 Removal
Black mold removal is a time-consuming and very involved process. First you must identify all areas of the home that are infected by the toxic mold, then seal off those areas of the house to prevent mold spores from spreading as you complete the black mold removal process. You must clean all affected areas with a strong disinfectant, eliminate any sources of moisture in the affected areas, remove and dispose of any porous materials that cannot be thoroughly cleaned such as carpeting or insulation, carefully dispose of all moldy materials so that mold spores are not spread to the rest of the house, then encapsulate any mold that can not be completely removed.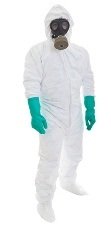 You must wear protective gear like a respirator or high-efficiency filter dust mask, disposable gloves, protective eyewear and protective clothing.
If you fail to follow proper procedures during the black mold removal process, you can expect an increase in your black mold health symptoms. You can also contaminate other areas of your home. Some other types of mold are equally difficult to remove from your home, though some are a bit simpler to deal with.
So now you see why this topic is so important to your health and the health of your entire family, especially your children. Some of the important topics we cover on this site include:
Getting Help
To get help removing mold from your home, you should contact a qualified mold removal specialist. Just follow this link to find a Mold Removal Specialist in your area. Some people prefer to attempt to remove mold from their homes on their own, but even if you want to do it yourself, a free consultation with a professional will give you vital information to help make sure you do the job correctly and save you from further health risks like black mold health symptoms.
---
Important Pages on This Site
---
Causes of Mold


What causes mold in the home? Leaks, too much humidity, poor ventilation, floods, etc. can all lead to mold growth. >> Read More
---
Mold Pictures


What does mold look like? Where does it grow? How to find and identify black mold. Is it safe to remove yourself? >> Read More
---
Types of Mold Found in Homes


Types and colors of mold found in homes. Health risks, finding mold, testing and removal information. >> Read More
---
Using a Hygrometer to Measure Humidity


Every home should have a hygrometer to measure humidity. Mold can't grow without excessive moisture. Which one is right for you? >> Read More
---
What To Do If You Have Mold


Health issues, testing, removal. Mold spores are too small to see, so mold must be correctly removed or it will keep growing back. >> Read More
---
Free Home Inspection By a Mold Removal Contractor


How to find a mold removal contractor in your area. Getting a free home inspection and evaluation. Pre-screened qualified professionals. >> Read More
---
Black Mold Sickness


Black mold health symptoms, illnesses caused by black mold, how to know if mold is causing your health issues. Treatment, mold removal. >> Read More
---
Pink Mold


One of the most common molds found in homes is "Serratia Marcescens," which is a pink mold. It is commonly found in showers and can cause severe health issues. >> Read More
---
Cleaning Black Mold


Safety information and tips for cleaning black mold. Black mold health symptoms to look for. When to do the cleanup yourself, when to call in a professional. >> Read More
---
Carpet Water Damage


If your carpet stays wet for more than 24 hours, mold can grow. What to do to save your carpet, safety concerns. >> Read More
---
Cost of Mold Removal


There is a lot involved with mold removal, so the cost can be high to do it right. Containment, personal safety, negative air, cleaners, air scrubbers, disposal. Is the job to big to do yourself? >> Read More
---
Air Testing


The most important test is after all the mold has been removed, to be sure none was missed. Air testing done by a professional will give you the peace of mind to know your family is living in a safe environment. >> Read More
---