Mold Removal Products Guide

There are many different mold removal products on the market today and people often ask us which one is the best mold removal product when you have mold growing in the home. The answer to that question is not nearly as simple as you might think. There are many different strains of mold and some removal products are more effective against some strains than against others. When choosing the best removal product for your mold problem, you'll want to consider a number of factors, including where your mold is growing, what kind of mold you are dealing with, how much money you want to spend (or can afford to spend) and the availability of products (some products can be found at almost any store while others must be ordered specially).

Homemade Products To Remove Mold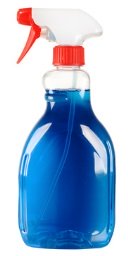 Some people prefer to keep it simple and use homemade products to treat mold. They use ingredients like bleach, vinegar, tea tree oil, borax powder or hydrogen peroxide, usually mixed with water. Obviously these ingredients are readily available and easily affordable, and you can actually make some very effective homemade cleaning products with such ingredients. For example, vinegar and water makes a great class cleaner. Borax powder works pretty well for scrubbing your shower or bathtub.
However, these products aren't so good for most mold removal needs. They will not kill many strains of mold and don't always remove mold thoroughly.
Commercial Mold Removal Products
You can purchase a variety of commercial products to kill and remove mold at most hardware stores and some department stores. Some of these products are more effective than others and it can be difficult to determine which one is the best mold removal product for your situation. Sales associates may attempt to advise you, and they may have some good advice to offer, but remember that they have not seen the mold in your home and have no idea what strain or strains of mold you have growing there. Unfortunately, since we don't know what type of mold you're dealing with or the specifics of your situation either, we can't recommend the best mold removal product for you.
Certainly you can try some commercial products and see how they work for you. Note that sometimes it appears all mold has been removed but small amounts still remain, in which case you'll soon have a full-blown mold problem again. If you want to try using commercial products for mold removal, it may be wise to have a professional come into your home and test for mold afterward to make sure you got it all. Just follow this link if you'd like a List of Professionals in your area that specialize in testing for mold.
If you're purchasing commercial products to remove mold, make sure you purchase some safety gear as well. You'll need heavy-duty rubber gloves and a facial mask, at a minimum, since some strains of mold are actually toxic and nearly all strains can cause health problems if you inhale any of the mold spores. In most cases, you should also wear disposable hair and shoe coverings when removing mold.
Professional Mold Removal Products
Some people prefer to hire a mold removal professional to handle the whole business for them. Qualified mold removal professionals will know the best mold removal product for your needs. They'll also have additional equipment and supplies that may be needed for the process of removing all the mold in your home, including all the necessary safety gear. Even if you prefer to tackle your mold problem yourself, you might want to call in a professional to assess the situation and advise you.
We recommend scheduling a free consultation with a mold removal professional to discuss your needs. The professional will visit your home, assess the problem, and make specific recommendations for your situation. Even if you plan to handle the mold removal job yourself, you can benefit from some free advice from a professional about the best products to use in your situation. To locate a mold removal professional in your area, just follow this link.
---
Return From Mold Removal Products To Our How To Remove Mold Page

Black Mold Health Symptoms Home Page